The NSW Committee on Adoption and Permanent Care provides a voice for all parties to adoption,
including the practitioners involved in the field. The Committee is a non-profit organisation with
membership comprising of government and non-government agencies, support groups and individuals
interested in, involved in, or affected by adoption and permanent care or related aspects of Out of Home
Care.
We have approximately 25 members and we meet bi-monthly. The meetings enable us to keep abreast
of the current changes and themes within adoption and permanent care, and network with one another.
Within the NSW Committee on Adoption and Permanent Care sits the Executive Committee comprising
of the following positions:
Angela Thomas – Chairperson
Adoption Program Manager, Anglicare
Kay Berry – Vice Chair
Principal Officer
Barnardos Find-a-Family
Carole Lane – Treasurer
Principal Officer,
CatholicCare
Jane Eales – Secretary
Individual (adoptee)
Anjanette Humphries – Public Officer
Manager of Post Adoption Resource Centre
The NSW Commmittee on Adoption and Permanent Care has several Sub-Committees
Training and Development Sub-Committee
This provides professionals and members of the adoption and
permanent care community the opportunity to access relevant
training at minimal costs.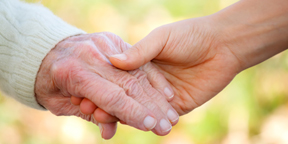 Legislative Review Sub-Committee
Responds to Federal or State issues papers and contributes to
proposed legislation reviews.
Note – new subcommittees are usually formed in response to any arising or current issues pertaining
to adoption and permanent care.